The Memorandum of Understanding with the Ministry of Education
A tool to encourage the spread of culture and good practices of civil protection among the younger generations and the school system.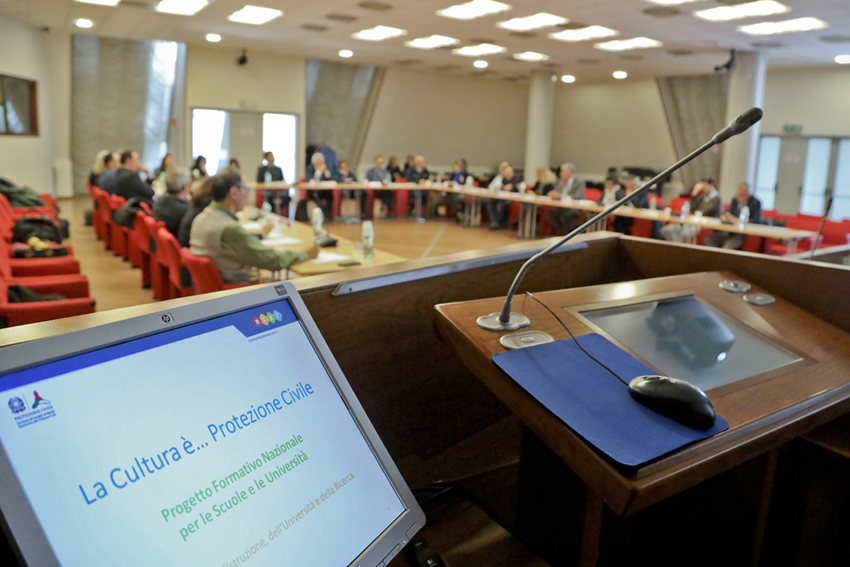 The Memorandum of Understanding between the Civil Protection Department and the Ministry of Education - signed on 17 November 2021 - stems from the common desire to encourage the spread of culture and good practices of civil protection among the new generations and the school system. The agreement also focuses on establishing a discussion and an operational connection for the achievement of common objectives, also related to the management and overcoming of emergency situations.
The Department and the Ministry undertake to collaborate on the definition and implementation of integrated security and civil protection policies, also through the involvement of other competent institutions.
The agreement provides for dedicated educational projects, aimed at encouraging students' knowledge of civil protection and the adoption of risk-aware behaviors, organized concurrently with the National Day for Safety in Schools; guidelines for the reorganization of schools during emergencies and a work table to ensure the continuity of educational activities in case of disaster. The protocol also aims to create a system of good practices and initiatives already in place to spread, implement and test through innovative teaching tools.
 
The Department is committed to providing its experience and expertise to enrich the educational opportunities of Italian schools, including through the national communication campaign "I don' take risks - good practices of civil protection", teaching courses focused on risk prevention, and civil service projects.
 
The Ministry is committed to promote these initiatives in schools, regional education offices, school managers, teachers, and students.
The Ministry will also share with the Department the data of the school building registry to support activities related to the safety of schools, even in emergency situations, and for a seismic risk assessment of the school building heritage by the competence centers of the Department.